We're a mobile energy company with over 20 years experience. Our customers include schools, churches, theaters, production companies, government, corporate, and families.  Within the pages of this blog you'll find some great ideas on how to make the most of rechargeable technology, the latest gizmos and gadgets for smartphones as well as state-of-the-art mobile light, including professional tactical flashlights.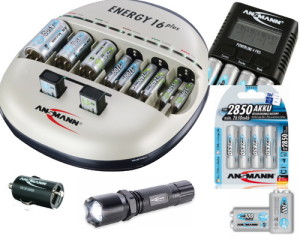 As  pioneers in rechargeable technology, we know what works and what is a waste of time. How to save you money, before you "buy and try." In fact, we've built our business on clients who have been "burned in the past" with rechargeable technology that did not perform as promised or were mismatched for their application.  We take great pride in educating our clients on how to craft the perfect system for mobile energy technologies.
So whether you need a simple battery charger for your home or a full-blown production rechargeable system like we provide for Katy Perry, Cirque du Soleil, Blue Man Group and thousands of schools, churches, theaters, and businesses — we're here to help.
Feel free to email us care@horizonbattery.com with your questions and comments.  And take some time to browse our growing blog post and articles.
Happy recharging!
David Schliep
Horizon Battery